Something for everyone at Bailiffgate
There is plenty for all ages to see and do at Bailiffgate. Two floors of permanent exhibits illustrate the fascinating 10,000 year history of Alnwick and District. In addition there is a third Gallery floor. The following Exhibitions and Events will take place there during the year.  You can click on the button below each picture to see more details.
Entry to the main Gallery exhibition and any other pop-up exhibitions is always free with museum entry. You do not need to reserve a place at any of these. If you become a museum Friend, then you and your family can also come in free for a whole year. See Details,  
Talks, Meetings and other Events may be free, or involve a small charge if they generate extra costs for the museum. Generally these take place outside of normal opening hours but details will always be given. It is always helpful to book for events so we can arrange catering etc. If the event is charged for it is always recommended that you book in advance.  Please contact us if you have any queries.
The Bailiffgate Museum and Gallery premises are temporarily closed due to Coronavirus emergency. You may, however access a wide range of fascinating images and information about the Alnwick area though our other, collections website www.bailiffgatecollections.co.uk. 
Our major summer exhibition "The Vikings : Fact and Fiction" in association with The Jorvik Group will now take place in summer 2021.  Something great to look forward to!  More details 
What a drama! Amongst the our latest exhibition of old photographs we see how girls joined the Duke's School theatre production. Lots more wonderful images too.
Read our Blog all about the wonderful response to the Viking competition sent to schools ready for the summer show that has been postponed. See the entries on Bailiffgate TV 
LAC Joseph Appleby, killed in action in Zimbabwe 1944. Just one of the stirring stories in our online exhibition of the families of the 1849 Alnwick cholera outbreak victims.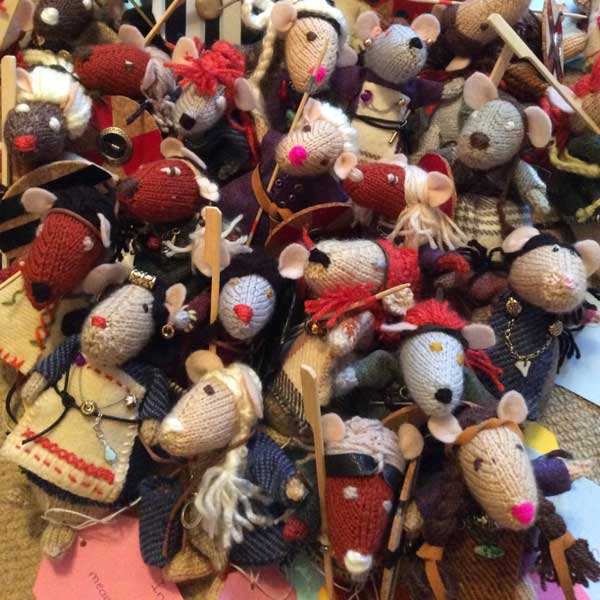 All our lovely Viking mice have been forced to go into self-isolation. They will, however, hopefully be out by next Spring, so those not already adopted can be seized by the waiting world.
John Hall Sanderson was showing dramatic news photographs to Alnwick residents over 100 years ago. Read his story   See a wide range of images from his portfolio in our photo gallery. (Above: Emily Davison's funeral)
"Farming under Fire",  just one of the fascinating new short films from our Out Of Town Project added to Bailiffgate TV