Something for everyone at Bailiffgate
There is plenty for all ages to see and do at Bailiffgate. Two floors of permanent exhibits illustrate the fascinating 10,000 year history of Alnwick and District. In addition there is a third Gallery floor. The following Exhibitions and Events will take place there during the year.  You can click on the button below each picture to see more details.
Entry to the main Gallery exhibition and any other pop-up exhibitions is always free with museum entry. You do not need to reserve a place at any of these. If you become a museum Friend, then you and your family can also come in free for a whole year. See Details,  
Talks, Meetings and other Events may be free, or involve a small charge if they generate extra costs for the museum. Generally these take place outside of normal opening hours but details will always be given. It is always helpful to book for events so we can arrange catering etc. If the event is charged for it is always recommended that you book in advance.  Please contact us if you have any queries.
Bailiffgate Museum and Gallery is temporarily closed due to the Coronavirus emergency.
 We are open again with FREE ENTRY in a Covid-ready manner on Fri. 28th/Sat 29th August, then from 1st-6th September. We reopen on 8th September, when normal charges will apply.
CLICK HERE for details of what the expect on your visit
Bailiffgate Museum & Gallery has launched a 'Heritage from Home' project to collect and preserve the experiences and feelings of people of all ages in Alnwick and the surrounding area during the Covid-19 pandemic (closing date 31st August 2020). See some entries on Bailiffgate TV.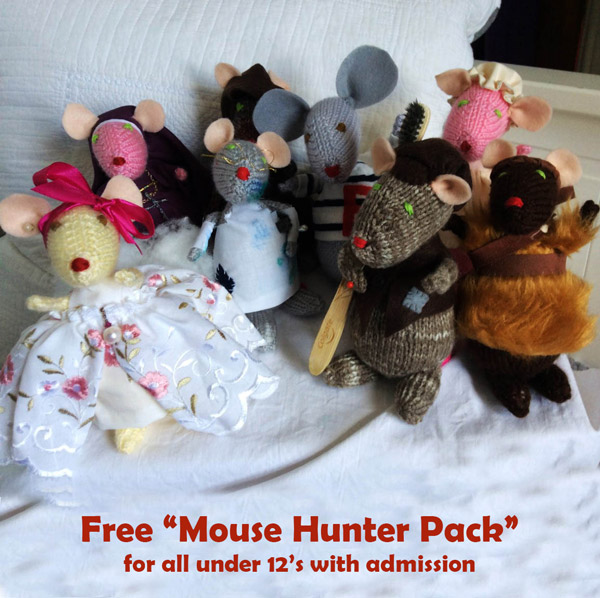 Children always love searching for our museum mice. Now every child under 12 will receive a free "Mouse Hunter" pack when they arrive. This includes a pencil, coloured pencils, pictures to colour, stickers, a mouse story sheet and a mouse hunting map. Plenty to stimulate young minds...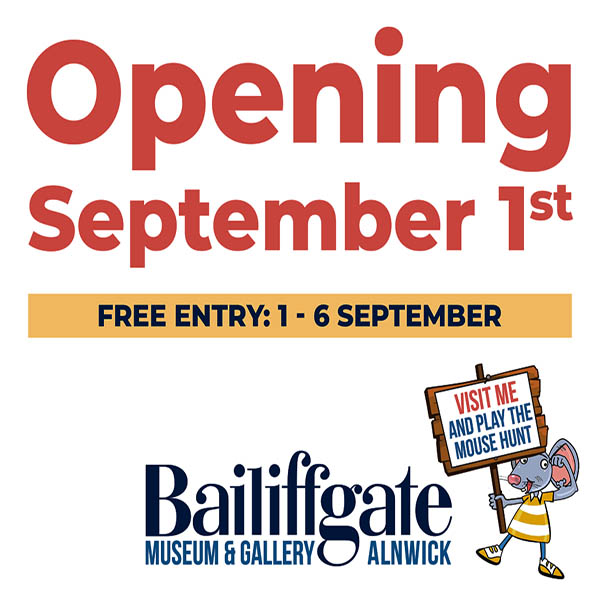 Our volunteers have been working hard to ensure that you have as safe and enjoyable a visit as possible. Click on the link below to see what to expect on your visit.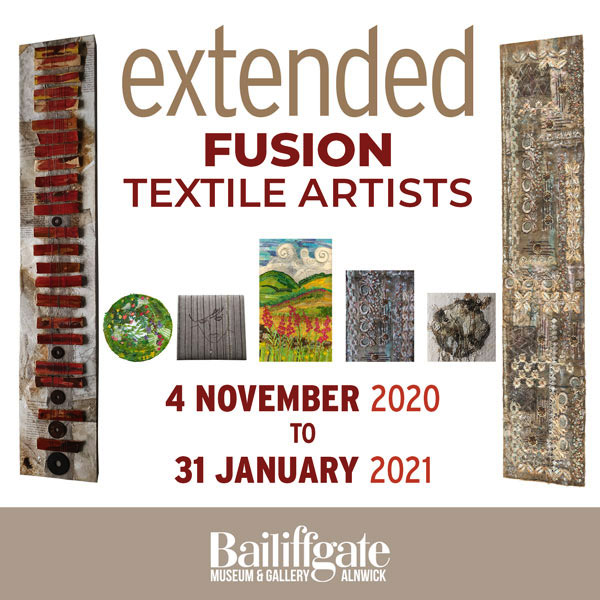 Fusion – a group of North East textile artists – exploring the theme 'Extended'.   Each artist has their own very distinct style:  expect a range of beautiful, thought provoking, inspirational pieces all created with great skill and imagination.
Read our Blog all about the wonderful response to the Viking competition sent to schools ready for the summer show that has been postponed. See the entries on Bailiffgate TV