Free Support Pack for Those with Needs During your Visit.
Bailiffgate Museum & Gallery now offers free use of our new Support Packs to all those who would benefit during their visit. After taking part in national training, we have put together a range of recommended items designed to support a variety of needs.
We hope that this service will allow all families and individuals to enjoy their museum experience to the full. Simply ask on arrival at our museum  Welcome Desk to borrow a pack, if you feel that this would be of benefit. Please return the pack with all contents to the desk when you depart.
Please Note: A pack is usually available from our Welcome Desk when you arrive, but if you want to reserve one for your visit you can do so at no charge- just Go Here  On the checkout page please put in the "Order Notes" box the date of your visit.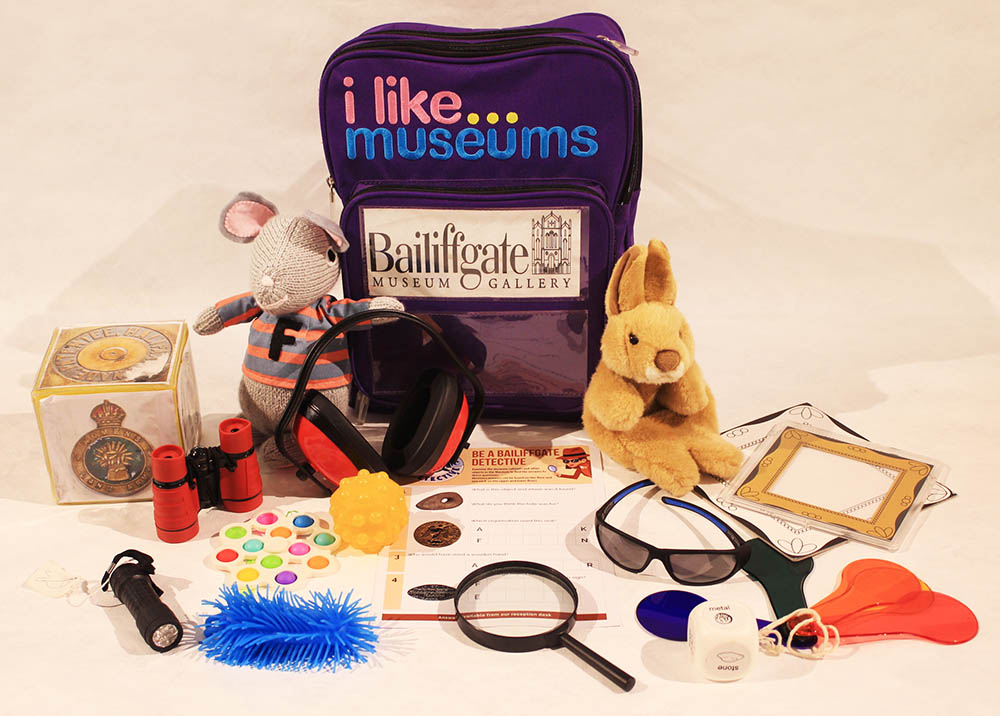 What is in a Support Pack?
1.0 Ear Protectors
2.0 Sun Glasses
3.0 Museum I-Spy Activity
4.0 Giant Dice
5.0 Fiddler
6.0 Light-up Worm
7.0 Fiddler Ball
8.0 Clipboard with Frame paper, Mouse Hunt, Finley's Fascinating Facts and Museum Detective hunt sheet.
9.0 Plastic picture frame
10.0 Tape measure
11.0 Magnifying Glass
12.0 Binoculars
13.0 Torch
14 Coloured Pencils
15 Puppet
16 Finley Mouse soft toy
17 Match the materials game
18 Changing colours bag.
We hope you enjoy using the pack and it helped you to enjoy your visit!