Who do you think you are?
There is tremendous interest in finding out more about our ancestors. It's not surprising when we see so many examples in the media of how our DNA appears to affect our whole lives.
The Alnwick Branch of the Northumberland and Durham Family History Society is based in Bailiffgate. They can help you in many ways. For example you can attend their monthly meetings to see examples of best practice, plus stories about fascinating families and their history. You could come to one of the occasional Saturday training sessions. There are classes for both beginners and those looking to increase their skills in specific areas like military records, Wills and Probates, property records etc.   
If you are anywhere in the UK, or the world and want to know more about ancestors from the Alnwick area, just use the family history  email address to the right.
Note: The Alnwick Branch of the NDFHS is based at, but not a part of Bailiffgate. If you are not a member of the NDFHS you will be invited to make a small donation towards  branch costs for attendance at any meeting, training or research conducted.
See the 2021 Alnwick Branch Family History Meeting Schedule here

The Northumberland and Durham Family History Society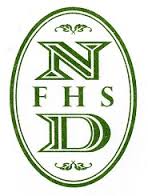 For more info, please get in touch with familyhistory@bailiffgatemuseum.co.uk