The Bailiffgate Mice are Back!
This year we hit the Beach!
Children love our mouse hunt around the museum. This year as part of our summer exhibition "Beside the Seaside", 50 beautiful hand-made museum mice will again be getting dressed up in special costumes.  Every mouse has their own name and character. You will find the Seaside Mice hidden around the museum and some Alnwick town shops. 
As well as looking for all the mice, you can also adopt one, which is yours to keep once the exhibition is over. Your name as adopter can also be shown on the website, if you wish, during the time of the exhibition.
Adoption per mouse for the whole season is just £10 for individuals or £25 for companies. There are lots of different mice, all of whom have different personailties, so there's bound to be at least one that you love!  Click on the images below for more details of each.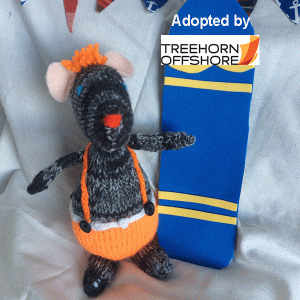 For more information, or for company sponsorship, please contact us
"Had the most wonderful time looking for mice in Alnwick this week. Thank you to all the shops that participated. I loved your displays and came into the shop as well as it tempted me to see what you had to offer. Everyone was so welcoming. What a credit to the town. My friends on Facebook enjoyed the story too.          B E from Newark.