Who do you think you are?
There is tremendous interest in finding out more about our ancestors. It's not surprising when we see so many examples in the media of how our DNA appears to affect our whole lives.
The Alnwick Branch of the Northumberland and Durham Family History Society is based in Bailiffgate. They can help you in many ways. For example you can attend their monthly meetings to see examples of best practice, plus stories about fascinating families and their history.    If you are anywhere in the UK, or the world and want to know more about ancestors from the Alnwick area, just use the family history  email address to contact them.           Note: The Alnwick Branch of the NDFHS is based at, but not a part of Bailiffgate. 
Our talks begin at 7.30pm  usually on first Tuesdays of the month, and in 2022 may be by Zoom, in person or a "hybrid" In person + Zoom basis depending on Covid restrictions.
Spring/Summer  2022 Schedule:
Tuesday March 1st "The Danny Dyer Fallacy and other Genealogical Gems". A look at the past and likely future of genealogy - Dudley George
Tuesday April 5th " Mary Eleanor Bowes-Great Heiress of the North". Possibly a lady with the world's worst husband - by Anthony Atkinson
Thursday April 28th (NB) " Deckchairs, Piers and Souvenirs: A Celebration of British Seaside History". Author, TV and radio broadcaster Kathryn Ferry kicks off the 2022 summer exhibition in style ( a talk hosted by Bailiffgate Museum) 
Tuesday June 7th " Ford at the Time of Lady Waterford" by Linda Bankier
Tuesday July 5th "Victorian Women and their Money" by Winifred Stokes
Email familyhistory@bailiffgatemuseum.co.uk for any further details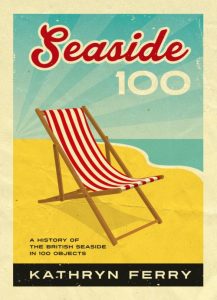 The Northumberland and Durham Family History Society
For more info, please get in touch with familyhistory@bailiffgatemuseum.co.uk