Our greatest ever show
The Stella Vine Exhibition was our most important ever art event. 
Since 2004, Northumbrian artist Stella Vine has been donating a substantial collection of artworks to the Bailiffgate Museum & Gallery in Alnwick, Northumberland. This collection embodies her bold, signature style, showcased across a variety of medium. Not since her solo exhibition at the prestigious Modern Art Oxford, curated by Andrew Nairne in 2007, has such a large body of her work been displayed.
After her mother died in 2003, Stella's work took on a frenzy, resulting in a blood dripping portrait of Princess Diana foreseeing her own death and a poignant, yet bloody, painting of the young heroin addict Rachel Whitear. Both paintings caused a media storm back in 2004. At that same time, the art collector Charles Saatchi first discovered Stella Vine and her paintings. He then introduced her to a mass audience, when he exhibited her work in 'New Blood' at County Hall, London.
'We were delighted to show this extraordinary collection of art for the first time', said Bailiffgate volunteer Sheila Starks, 'the paintings are so exuberant, they seem to leap off the walls'. Stella's art work is not easy to categorize; it is at once childlike, edgy, and dark, yet weirdly uplifting, and surprisingly funny. When you look closely, it all fits together like a jigsaw puzzle. The exhibition includes drawings and paintings in a variety of sizes and mediums, including some new works from her latest series 'Evangeline'.
Stella Vine's work has also found homes in the permanent collections at Indiana University Art Museum, Middlesbrough Institute of Modern Art, Kent University, Goss Michael Foundation in Dallas, and Norwich Castle Museum. However it is this, the largest collection at Bailiffgate, that speaks from the artist's heart.
The Bailiffgate building was formerly the Catholic church of St Mary's, which young Melissa, as Stella was called then, attended every Sunday till she was seven. Her mother and father were married there, and her brother, Alistair, was an altar boy. The artist's beloved 105 year old Grandmother, Gladys, still lives nearby. Young Melissa also attended Our Ladies Convent High School for Girls. Her mother, Ellenor, was a seamstress and made all the nuns habits, in return for her free place.
Recently diagnosed with Asperger's syndrome, the artist Stella Vine, has been living quietly travelling and continues to put her unique perspective of the world today to paper.
Special Offer to Friends.  Save £27 on Stella Vine Prints.
Stelle Vine  kindly donated a number of her signed, numbered and dated limited edition* prints to Bailiffgate Museum and Gallery, which is an independent charitable organisation. 
Each  high quality giclée print was created using archival pigment inks on archival fine art paper. Image size is as detailed below for each product,  with white border. Unmounted.  Sold for personal collection by the buyer from the museum only. These prints are normally sold at £90 each. They are available to Friends of Bailiffgate with a 30% discount, a saving of £27 . Simply put the special Friends coupon code friends19 in the coupon box on the basket page when you buy. Your discount will automatically be applied.
The three Stella Vine limited edition prints are listed below. (Click on the image for details). Please note that numbers of each print are strictly limited.
 *  Each from a limited run of 95, with each print individually numbered and signed by the artist 
** If you are not currently a Friend of Bailiffgate you could join at the same time and enjoy a package of benefits including 12 months free entry.  
Copyright c 2018 Bailiffgate Museum and Gallery. All rights reserved.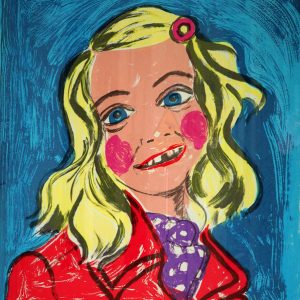 Stella Vine  " Melissa, Red Jacket"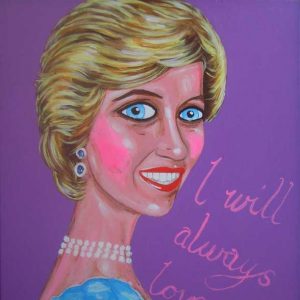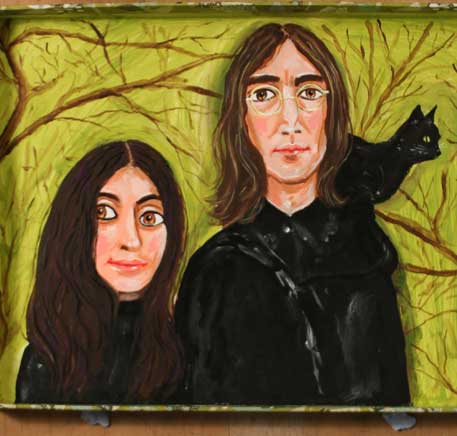 Stella Vine  "John and Yoko"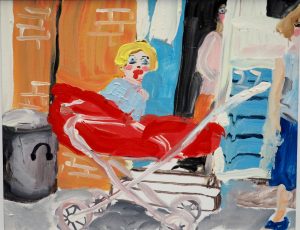 Stella Vine  "27 Clayport Gardens"